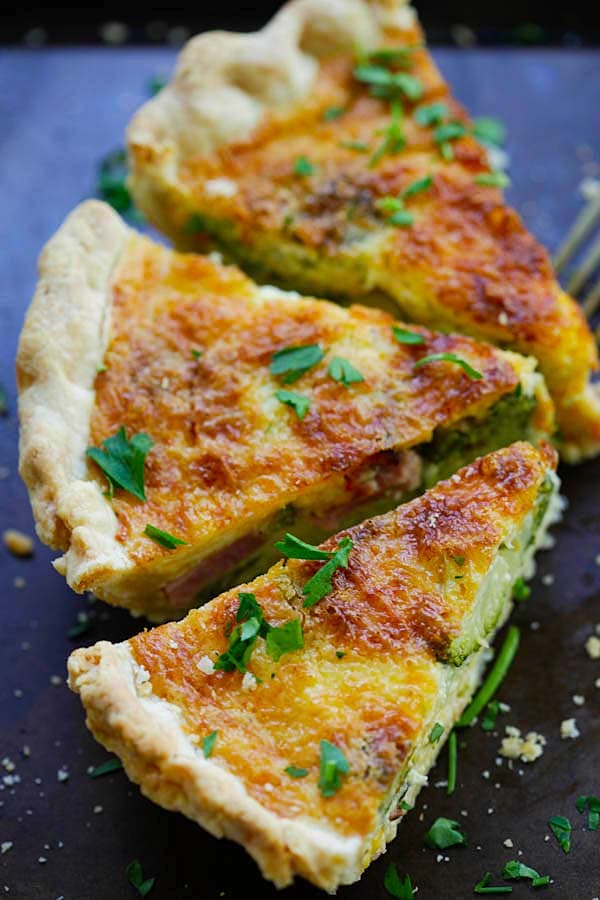 Cheesy Ham Broccoli and Quiche
Cheesy Ham and Broccoli Quiche – the BEST homemade quiche you'll ever made, with cheesy egg custard loaded with ham and broccoli. So good!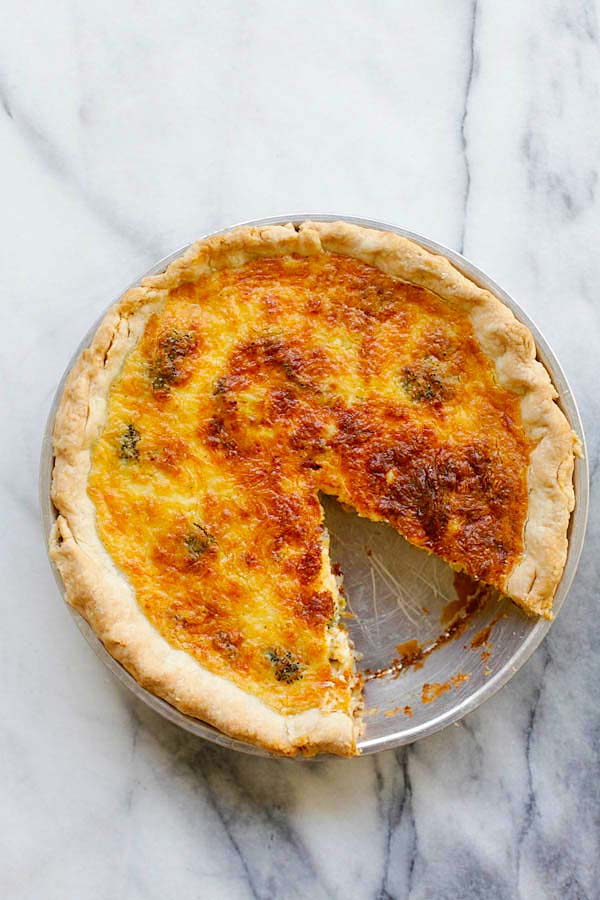 I first tasted quiche at a French bakery and fell instantly in love. It's probably one of my favorite things to eat; I never miss out an opportunity to have quiche at restaurants that serve them. There is just something about the buttery and crumbly crust filled with savory egg custard, flavored with bacon, ham, spinach, etc. I love quiche.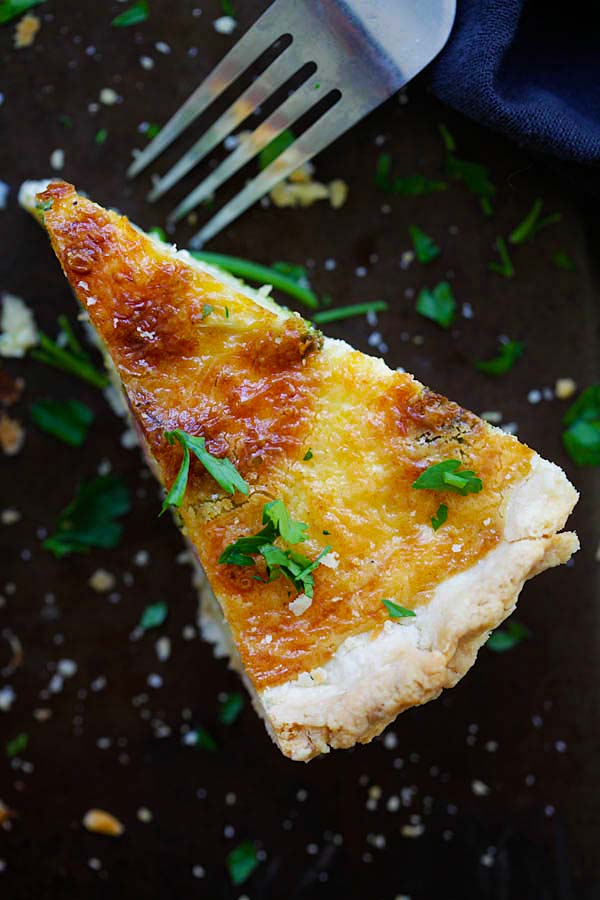 This homemade cheesy ham and broccoli quiche recipe makes the BEST quiche that I have ever tasted, and I am not even bluffing. I have eaten plenty of great quiches, but this recipe is off-the-charts delicious. Thanks to my amazing baking assistant Kendoll who combines the best crust recipe with the best filling recipe, and we have a knock-out recipe.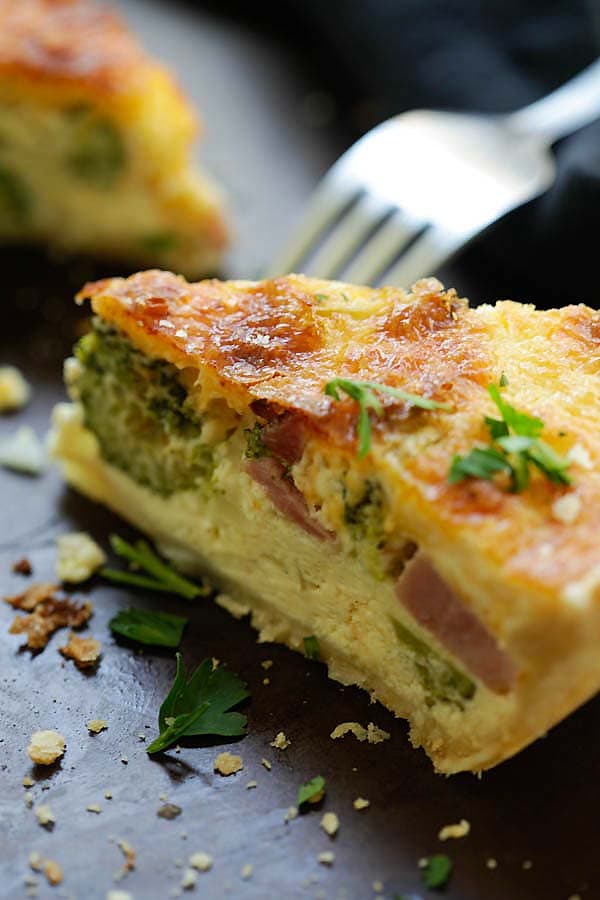 The secret ingredient in the recipe is the ham, a good quality ham. It makes all the difference. We got a very good ham and it imparts the smokey and savory flavors to the egg custard. Add some fresh broccoli florets to the equation and you have a filling dish that is great for brunch, lunch or dinner.
Rate This
Recipe Name
Cheesy Ham Broccoli Quiche
Preparation Time
Cook Time
Total Time
Average Rating


Link to the original: Source link