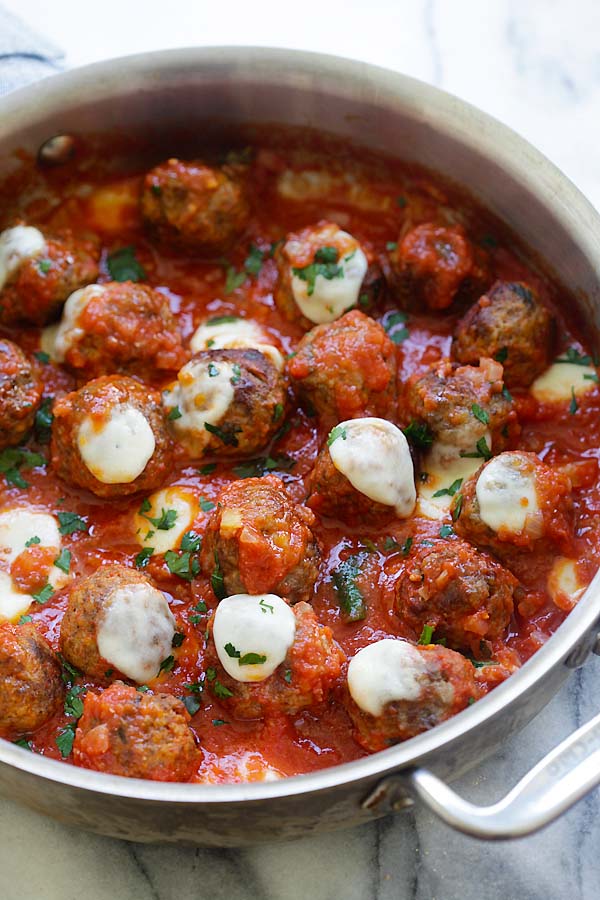 Meatball Casserole
Meatball Casserole – one pot juicy and delicious meatballs in tomato sauce and topped with mozzarella cheese, homemade comfort food!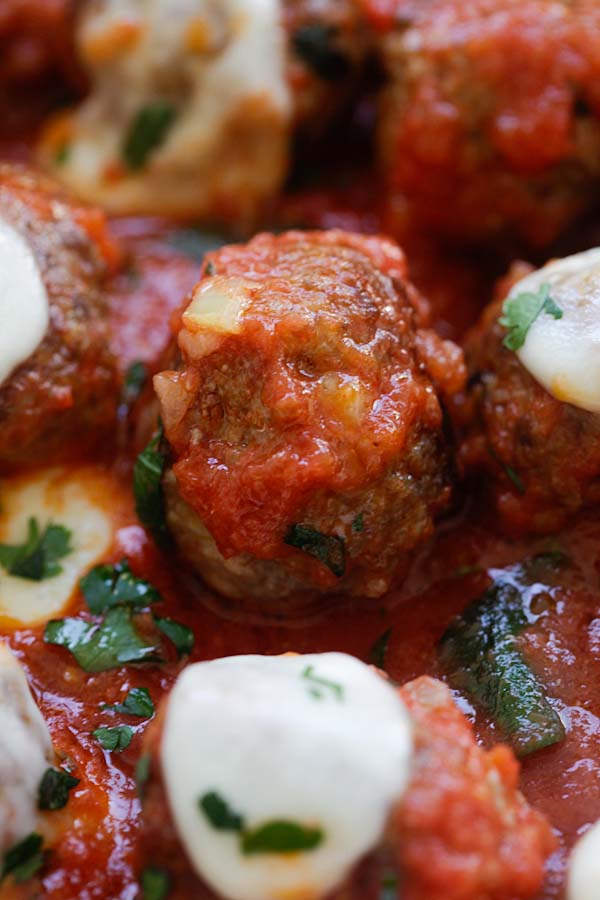 Little G loves meatballs. He is a typical American-born kid who loves his spaghetti and meatballs, but alas, I didn't make good American meatballs until recently. Whenever he has a craving for meatballs, I always ask his dad to take him to his favorite Italian restaurant.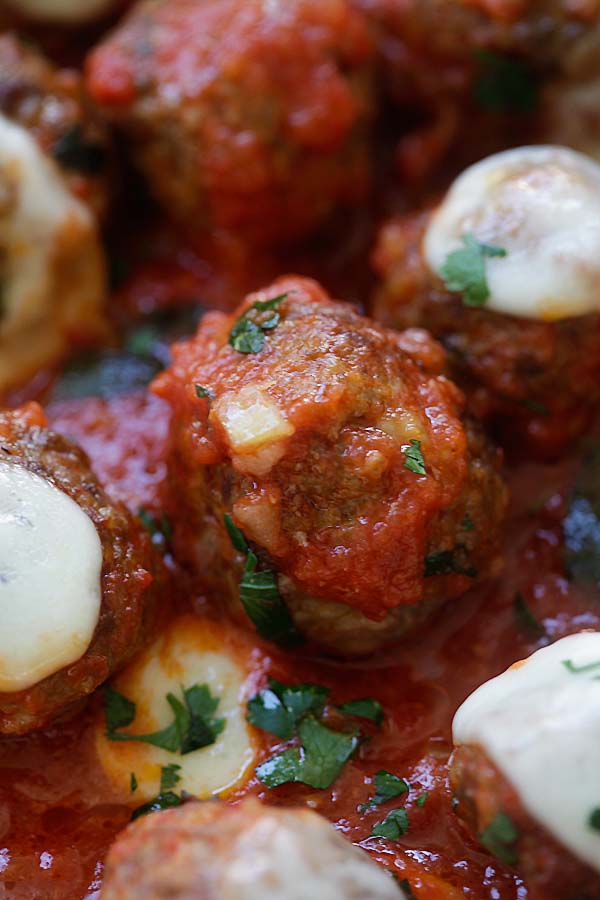 This meatball casserole recipe finally changed it for me, as finally, little G gave his two thumbs up to me, for making his comfort food as good as his favorite restaurant. What I love about this recipe is that it's a one-pot meal, it's so easy to make and it serves the entire family.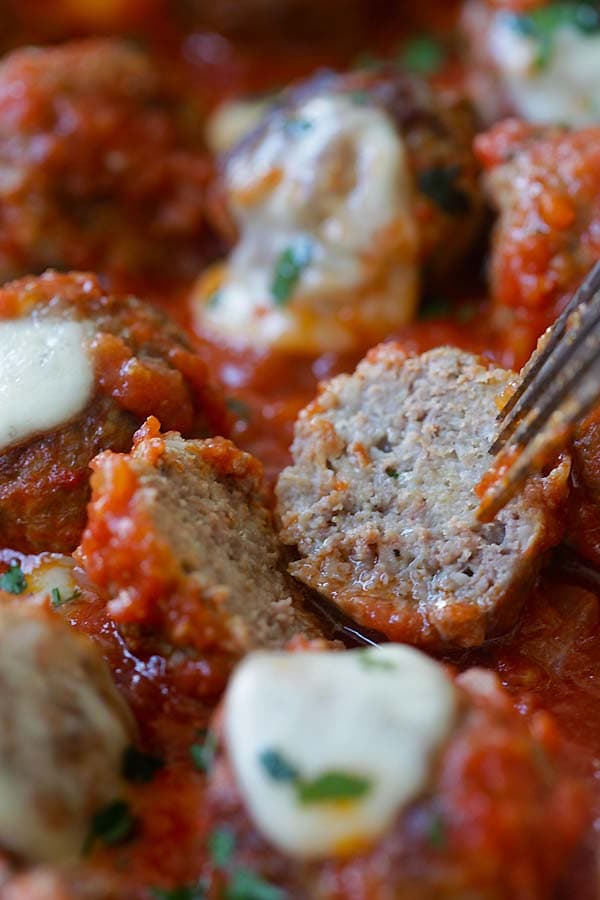 The recipe is adapted from Martha Stewart. I absolutely love the mozarella cheese that melts on top of the meatballs. They really do make all the difference. Make this today and just add some spaghetti to the meatballs and you will have a perfect meal for the kids and family!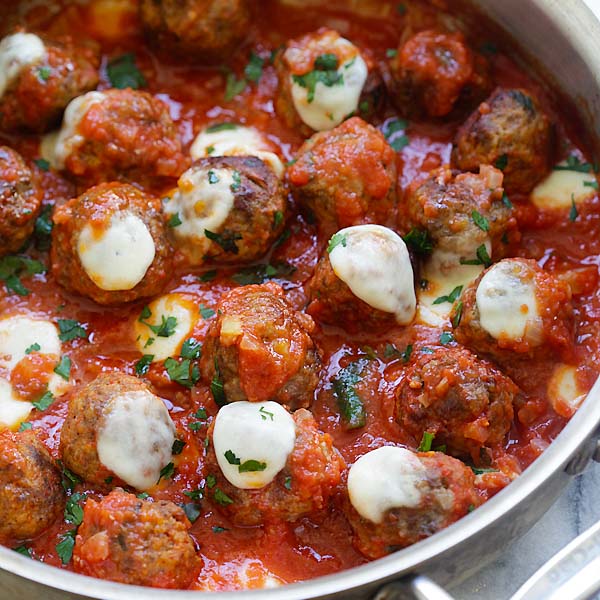 Rate This
Recipe Name
Meatball Casserole
Average Rating


Link to the original sourceSource link