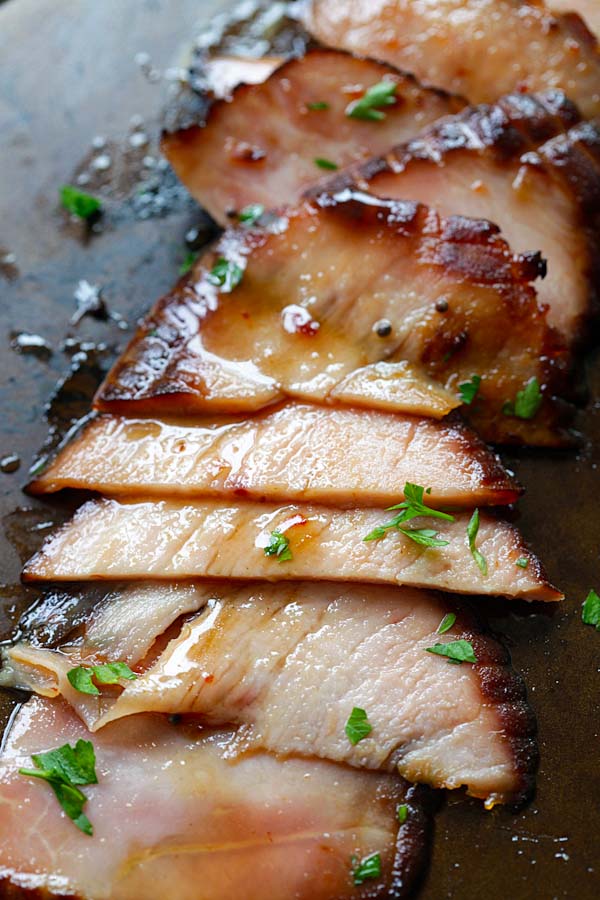 Spicy Honey-Glazed Ham
Spicy Honey-Glazed Ham – complete your holiday dinner with this amazing ham in a sweet and sticky honey glaze. It's crazy delicious!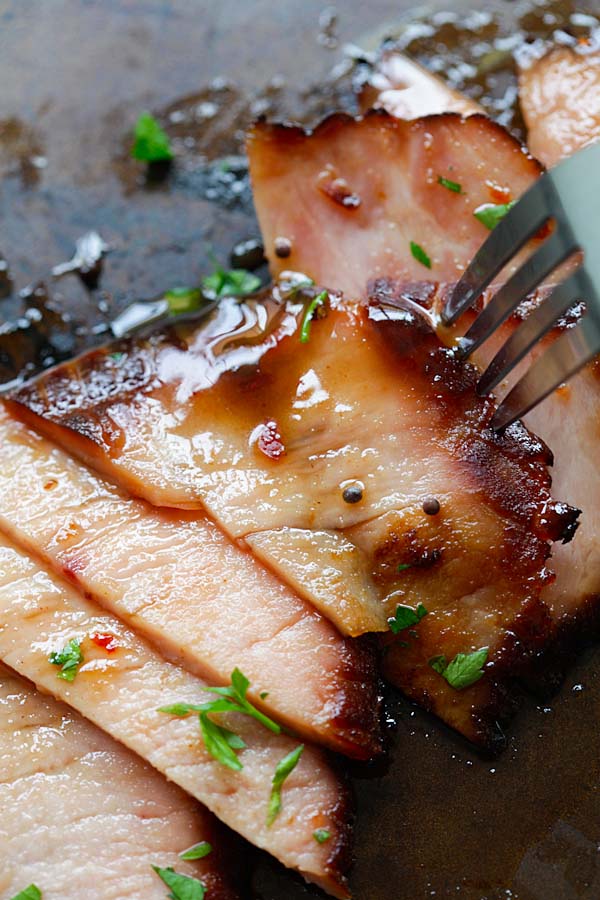 Christmas or holiday dinner is incomplete without ham. First of all, it's a tradition in our house and secondly, little G loves ham and he can eat ham every day! Now, ham can be pretty boring and I always love some sort of a glaze to make my ham extremely delicious and the centerpiece of my holiday dinner.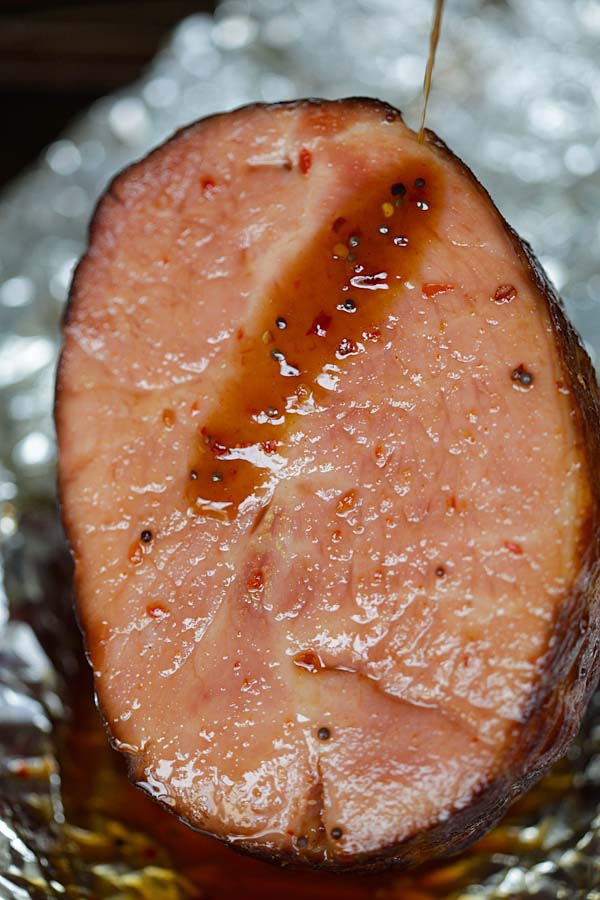 This spicy honey-glazed ham recipe is an absolute must-try if you are serving ham. The sticky sweet honey glaze is to die for, it's so good that I am now using the glaze for all kinds of recipes. It's made with honey, with a little heat (mild but enough to tingle the palate), with dijon mustard and grainy mustard.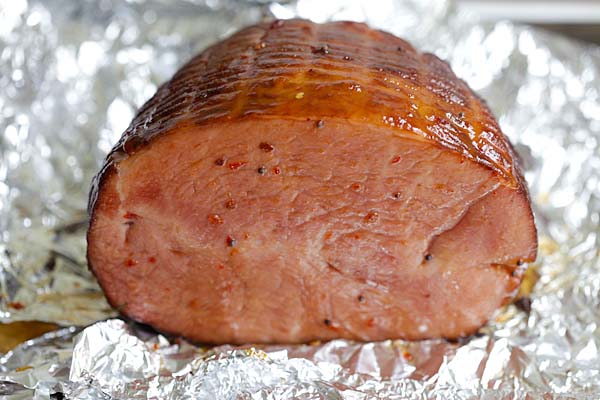 Every bite of the ham is bursting with amazing flavor due to the interplay of the sweet honey and the smokey and savory ham. Every bite also comes with a poppy sensation as you bite into the tiny mustard seeds. Jazz up your ham with this recipe, I assure you that everyone would love the recipe!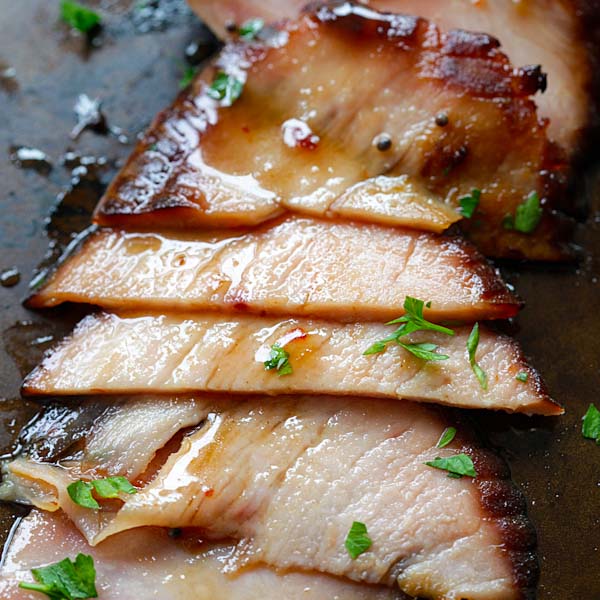 Rate This
Recipe Name
Spicy Honey-Glazed Ham
Preparation Time
Cook Time
Total Time
Average Rating


Link to the original: Source link